Buying Guide: Best Tower Speakers
If you want the most amazing sound for your home stereo system, you will want the best tower speakers you can get for your budget.
Tower speakers, also known as floorstanding speakers, are audio speakers that sit directly on the floor. The speaker drivers (the round loudspeakers in the stereo) should come somewhat in line with the listener's ears.
These floorstanding speakers tend to be tall and skinny as opposed to short and squat, which is how you can typically distinguish them visibly from other types of speakers.
The best tower speakers add a deeper bass sound as well as more depth due to the multiple speaker drivers in each tower. This leads to sound that resonates more.
If you are an audiophile, or someone who loves realistic sound when you are watching movies at home, then you will need at least one pair of tower speakers for your audio arsenal.
Top 3: Best Tower Speakers
Here are a few brands of tower speakers you might want to check into:
Wharfedale - Diamond 10.1 (Rosewood)
Soft dome tweeter delivers crystal clear high frequency definition up to 30kHz
5" Kevlar bass driver & twin rear-firing ports for astounding bottom end punch
Curved side panels reduce panel flex and cancel internal standing waves
These tower speakers offer fantastic quality at a somewhat reasonable price. The best part about these speakers is that they sound much "bigger" than their size.
Disclosure: We receive compensation from the companies whose products we review. We are independently owned and the opinions expressed here are our own.
Their biggest downside is that the bass isn't as booming as you might want, but that is what a subwoofer could be for, right? (Provided you aren't in the proverbial second floor apartment).
Sale
Polk Audio T50 150 Watt Home Theater Floor Standing Tower Speaker...
GET SUPERIOR HOME THEATER EXPERIENCE WITH IMMERSIVE SURROUND SOUND & HI-RES AUDIO. Featuring a 1" tweeter, a 6.5" Driver...
AMPLIFY YOUR MOVIE, MUSIC AND GAMING EXPERIENCE with this T-series speaker that not only sounds brilliant but also...
CREATE A FULL-FLEDGED 5.1 HOME THEATER SETUP with the complete range of T-series speakers from Polk with two T50 Tower...
Well, these aren't cheap per pair but, maybe you could find them cheaper on eBay? However, they are extremely attractive with a unique design that would fit well in streamlined modern homes. They come in a brushed silver with subtle curves that has been likened to the lines of a Porsche.
What about the sound? They have a clear treble (which can often get muddy in poor quality speakers). The bass is strong but not overwhelming. The midrange is excellent and the sound fills the room nicely.
Finally, here are stunning tower speakers you can find on Amazon. It features custom drivers and floor standing design. These speakers are a great choice if you want a two-channel rig or a multi-channel setup. Further, you can add a Debut powered subwoofer to give you a full-range system which delivers excellent sound quality.
The customer reviews rave about the great sound, including "crisp highs" as well as "good bass." The treble, in particular, gets high marks from customers. While the bass isn't resounding, it's nothing a good subwoofer couldn't fix (provided, once again, you don't have downstairs neighbors to worry about).
This is a great tower speaker to get for a good quality budget home theater system.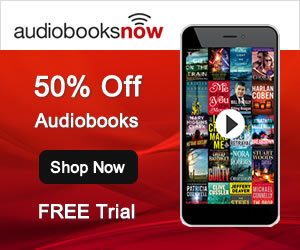 3 Benefits of Owning Best Tower Speakers
Why should you add tower speakers to your speaker set? Here are three benefits of owning tower speakers:
1. Fuller, Richer Sound
When setting up a home theater system, you want to have the best sound quality coming from your speakers. Good quality tower speakers really add a lot of richness to your home audio experience. You can really get that sense of being "at the movies" and really immerse yourself in the story with the sonorous quality of good tower speakers.
2. Slim Footprint
Since tower speakers are tall and skinny, they can fit into odd corners and other tight spaces that other types of speakers or furniture would not be able to squeeze into.
This makes tower speakers highly versatile with their ability to fit seamlessly into your family room, living room, bedroom, or home movie theater.
3. Modern Style
Today's best tower speakers have streamlined and sometimes space age designs that add flair and pizazz to your décor. They can add that little extra "something" that can pull a room together. Nothing beats a piece that is attractive and functional.
What to Look for in Tower Speakers
Before you go out looking for tower speakers, make sure you have cemented in your mind which features are the most important and what you are willing to sacrifice based on your price range.
It goes without saying that the best way to choose a speaker is to go see one in person and listen to it. However, in the modern era of online purchasing, you are likely to buy your new tower speakers off the Internet sight-unseen. If this is the case, then you will need to do a lot more research and homework before purchasing, especially if you are dropping big bucks on your tower speaker set.
Here are a few things to consider:
1. Bass Sound
Do you want your tower speakers to double as subwoofers? If so, you will need to get tower speakers that have a subwoofer speaker included and/or provide a very deep bass sound.
Your tower speakers might not be able to do quite as well as a dedicated subwoofer, unless they are super high-end, but most should suffice. You want to get that deep rumbling bass sound that is so satisfying when playing video games or watching movies.
Yes, it's that same sound that will drive your neighbors nuts, but at least with tower speakers, the bass won't be going directly into the floorboards like it does with a subwoofer. In other words, tower speakers are kinder to your neighbors than a subwoofer, especially if you live in an apartment or condo.
2. Dynamic Range
Can the speakers provide a wide range of sounds, from lows to highs, in a way that sounds clean and engaging to the discerning ear. Tinny speakers that sound like a cheap mono radio from 1972 just won't do.
3. Speaker Styling and Design
Let's face it. While your main goal with a new pair of speakers is to get the best sound you can afford, the speakers also have to look good. If the speakers look like a pair of rejects from a stacked stereo set from the 1980s, complete with black foam covers and faux wood, you probably want to pass. (That is, unless you are purposefully going for an ironic cheesy retro look.)
5. Size of Speaker Footprint
Of course, getting the best sound and style for your money is important, but none of that will matter if you can't actually fit your tower speakers into your small space.
For the most part, tower speakers are great for tiny spots and the nooks and crannies of your home. Still, some are bigger than others. Make sure you measure your space before you go shopping, and bring a measuring tape with you if you are shopping at a brick and mortar store.
6. Wireless or Wired
You can buy a pair of wireless Bluetooth tower speakers for less than $100 (sometimes even less than $20!), and they'll even come with fancy LED lights. However, will you get the best sound with that? Generally speaking, if you are really picky about sound quality, you will probably need to go with old fashioned wires.
Not only that, but if you are really fussy about sound, you will probably want to get the highest quality wires that conduct the best, such as thicker copper wire, perhaps with special insulation or "oxygen free." There is some debate as to whether more expensive speaker wire is really necessary, but the bottom line is, you will need to know before hand how your speakers will connect to your stereo, audio system, or television.
7. Customer Reviews
Whether you are shopping online or in person, reading customer reviews of the tower speakers you are considering buying can be a huge help. It doesn't matter if you are looking at a "respected" name brand or not.
Honest reviews by customers can tell you whether that high-end brand set of speakers is actually worth the thousands of dollars on the price tag.
Conversely, you might find some real bargains – cheap speakers you may have never considered but do pretty well for the price.
8. Professional Reviews
Of course, professional reviews can help you sift through the garbage and find the speakers that really are worth the big bucks (or even little bucks).
Be careful, however, of blogs that are primarily monetized through affiliate programs. This could include adding embedded links to Amazon products in their "reviews." If you see Amazon links, or other links that might suggest an affiliate association with the product, then take the review with a big grain of salt.
While reviewers in the United States are supposed to divulge when they have an affiliate relationship, not all bloggers conform to this rule, and some are out of the country, obviously.
9. Price Range
What is your price range? If you only have $200 to spend then you need to resign yourself to buying entry-level speakers. Sure, you might find a good pair amidst all the junk, but you aren't going to get anywhere close to the amazing sound of $20,000 speakers. And yes, many speakers can cost five figures or even more.
Finding the Best Tower Speakers in Your Price Range
Before you drop some money on tower speakers, be clear on why you are getting your speakers, where they are going, and what their ultimate purpose is. Here are some tips to follow, especially if you are shopping for speakers in person:
1. Research, Research, Research
Do a little bit of research before stepping into the store. Otherwise, you may be tempted to spend more than you want to (or really need).
This is especially important if you are going to spend a lot of your hard-earned money on speakers. Take some time to read online reviews and customer comments.
2. Budget, Budget, Budget
Make sure you know your budget beforehand.
Even if you plan on spending quite a bit of money, it is still helpful to have a hard and fast budget. You don't want to be sidetracked by a pushy salesperson.
Your budget should be a range, say, $2,000 per speaker pair to $5,000 per pair.
Sticking to a budget is, of course, easier if you are buying everything online. You won't have to deal with a salesperson at all. However, you won't get to hear before you buy.
So, if you decide to go a local audio shop, especially one that specializes in expensive, high-end speakers, be ready with all the information beforehand.
It will be that much easier to fend off the beckoning siren of the salesperson trying to egg you on into buying the most expensive speakers in the store.
Here's a tip: Don't tell your salesperson the upper limit of your budget. Tell them the lower range and that way, when they work you up to the middle or top range of your budget, you haven't gone over, and they will feel like they had a win.
3. Trust Your Own Ears
Who cares what the "experts" or sales literature says if something sounds good to you?
If a salesperson tells you that this other pair of speakers that costs $3,000 more has better sound than the ones you are eyeing, so what? If you listen to both sets of speakers, and they sound about the same to you, you are what matters.
Let's face it, we all have different ears. Your ears may simply be more or less sensitive to other people's ears.
If you can't hear that little bit of extra dynamic range at the top, why on earth do you need to spend another $3,000 for it?
Other Places to Find the Best Tower Speakers
Really, if you can get past the pressure of a salesperson, getting into a good conversation with an audiophile at your local high-end audio store is the best place to learn about speakers in general. But you also have the Internet at your disposal. With so many options online, you may have a hard time choosing the best tower speakers!