Best PC Speakers: Our Top 7 Picks Revealed
Whether you have a desktop PC or a laptop, you probably want to get the best PC speakers in your budget.
Disclosure: We receive compensation from the companies whose products we review. We are independently owned and the opinions expressed here are our own.
Great sounding speakers can help make your computing experience much more engaging and satisfying. The good news is, you do not have to spend a ton of money getting a good sound out of your desktop, laptop, or tablet.
What Do You Need Your Speakers For?
Before you drop too much money on high-end speakers that you don't need, what do you need your PC speakers for?
Do you just need to get some basic sound out of the computer for the purposes of watching business conference calls or webinars?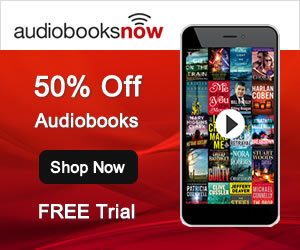 Are you an avid gamer who wants that realistic or beyond realistic movie theater sound?
Are these speakers for home or work use?
1. PC Speakers for the Office
If you are using speakers in a busy office, you probably do not want to be blasting the people out at the next cubical with a massive subwoofer.
2. PC Speakers for the Home
Are these just to be used so you can watch the occasional YouTube video? Or do you want a full, immersive sound for full screen first-person video games?
3. Professional Speakers
Are you trying to do some music editing on your PC? In this case, you may need some professional speakers (a bit beyond the scope of this article).
Alternative to Getting a Set of PC Speakers
Before we talk more about speakers, think about what you really need. If you just need speakers for your PC to get some basic sounds out, you may not need to purchase speakers at all. Here are some alternatives:
1. Headphones
Headphones may be especially appropriate at the office. Consider, do you need speakers at all? Especially when you don't have a private office? Perhaps you just need a good set of headphones to listen privately when needed.
2. Wiring Your PC to Your Existing Home Stereo System
You could potentially take the outputs from your PC or Mac and connect them to a receiver. In this way, you can use your existing home stereo and not need to purchase more speakers.
(Alternatively, if you don't already have a home stereo system, this is one option for your PC speakers – setting one up from scratch.)
3. Us

i

ng Your Television as a Monitor
You can purchase a high-definition TV that takes an HDMI cable, and, if your computer or laptop has an HDMI output, use it as a computer monitor.
The HDMI output does not just output video. It also outputs audio. So, any audio generated by your PC will now go through the television.
The great part about this is that you can use your television remote control to turn up and down the volume.
Many HD televisions these days come with decent built-in speakers. No, they won't be as fantastic as a full home stereo system, but they beat most of the built-in speakers on laptops.
Technical Consideration for Choosing the Best PC Speakers
So, we have already alluded to some of the technical issues you might run into with setting up PC speakers. For example, using an HDMI cable requires an HDMI output. Consider the following before buying your PC speakers:
1. Available Audio Outputs
What are the available audio outputs on your laptop, PC, Mac, or tablet?
Don't have the output you want? You can potentially purchase an add-on sound card that adds 5-channel Dolby Digital Surround Sound to your desktop computer. You could also get an extra video card with an HDMI output. Bluetooth can also be added, often with a USB device.
2. Power Source
What is the power source you will run the speakers off of? The standard would be an electrical plug that fits into any regular power outlet. However, you can also get a USB-powered speaker set that will get power from the computer or laptop itself. Obviously, it needs a USB port to plug into.
Just remember that a USB-powered speaker still needs a 3.5 mm audio jack to work. The USB speaker will not also give you sound and power through that same USB port.
3. Audio Drivers
Your computer will need appropriate audio drivers to push sound out to speakers. With newer computers, this is generally more plug-and-play. Windows 10 is a lot better than earlier versions of Windows in this regard.
Just be sure that if you are buying a new sound card that your operating system supports it. Linux operating systems, in particular, can be notoriously lacking when it comes to drivers for things like sound cards.
4. Stereo or Surround Sound
We mentioned this briefly earlier in our discussion of audio outpoints. You will need to determine whether you need stereo or surround sound speakers. Don't buy more than you need. Here is what the various terms mean:
5. Amplifier?
Almost all PC speakers have built-in amps so you do not need to purchase or set up a separate amplifier. However, if you get a speaker in the category known as "bookshelf speakers," this is the exception to the rule: You will need an amplifier. Bookshelf speakers are passive speakers. They do not have built-in amps.
If you don't even know what an amplifier is, and don't really want to know, skip the bookshelf speakers.
​How Much Do You Want to Spend?
Depending on whether you are a full-on audiophile or not, you may get away just fine with some cheapo stereo speakers for your PC or laptop. The best PC speakers for you may not be a super high-end expensive setup.
Maybe you just want to be a minimalist – do you want all those wires and junk cluttering up your desk?
The good news, if you want something decent and cheap, is that speaker technology has improved a lot over the years. You can get something that sounds pretty good for less than $​ these days.
Many decent PC speakers also can provide a wide dynamic range and even work somewhat as subwoofers, giving you that deeper bass sound.
Here are some price ranges for PC speakers:
Remember, you do not necessarily need to buy PC-specific speakers for your computer. With a stereo receiver, you can use whatever speakers you like as long as you can connect cables from your computer to it.
​Here are Some of the Best PC Speakers
In no particular order, here are some good quality PC speakers that you might want to look into. Prices are Manufacturer's Suggested Retail Price (MSRP). You may find these speakers for less at online outlets:
Sale
Logitech MX Sound 2.0 Multi Device Stereo Speakers with Premium...
Easy switch technology lets you seamlessly switch between audio sources just pause the audio on one and press play on...
24 watt peak/12 watt rms power and superior drivers deliver balanced audio; Well designed port tubes play notes that...
Adjust the volume and pair bluetooth devices with a light touch to the motion activated, back lit controls on the...
These are a little pricey for the sound quality at $​$, but you get Bluetooth functionality and they just look really good. You can also switch between two different audio sources, so this can be helpful if you want to connect them to two different devices.
---
Edifier R1280T Powered Bookshelf Speakers - 2.0 Stereo Active Near...
2 x AUX INPUT - Convenient connection to any device that has a 3.5mm headphone output or dual RCA output. Connect to two...
STUDIO SOUND QUALITY - Natural sound reproduction from 13mm silk dome tweeter and 4 inch full range unit
REMOTE CONTROL - Adjust volume at your figure tips. Bass and treble control located on the side of main speaker.
These speakers include an equalizer and look and sound "professional" all for a reasonable price of $$​.
---
Sale
JBL Professional 305P MkII Next-Generation 5-Inch 2-Way Powered Studio...
MkII series features next-generation JBL transducers, new Boundary EQ, and a sleek new design
Updated HF and LF transducers: new design improvements result in optimized damping for superior transient response and...
New boundary EQ: restores neutral low frequency response when speakers are placed on the work surface and adjacent to...
These are a little more money at $​$, but they have a very powerful sound. They offer a lot of bang for the size.
---
4. AmazonBasics USB-Powered Computer Speakers
AmazonBasics USB-Powered PC Computer Speakers with Dynamic Sound |...
High-performance USB-powered (5V) computer speakers with bottom radiator for "springy" bass sound
Simple plug-and-play setup (no drivers needed); in-line volume control for easily adjusting the volume
Brushed silver metal finish and blue LED accent lights for sleek, modern style; padded base for scratch-free placement...
This is an Amazon brand pair of speakers, and it is super cheap with an MSRP of $​ (but advertised for less at $​). These include a volume button, but they do not have an extra jack to put headphones into.
You can also get an AC powered version of these speakers.
---
5. Bose Companion 5 Speaker System
Bose Companion 5 Multimedia Speaker System – Graphite/Silver
No special software, sound card upgrade, adaptors or complicated wiring required; Do not unplug any cables during this...
Speaker arrays come fully assembled on stands for superb performance and more usable desktop space and magnetically...
Handy control pod houses volume control, single touch mute, headphone jack and connection for a second audio source such...
You would expect Bose to be a little pricier at $​$$, but is this PC speaker set worth it? These are great speakers to use if you want the "sound" of 5.1 surround sound without all the extra gear. With this system, you have two small speakers and a box speaker.
---
6. Logitech G560 Computer Speakers
Sale
Logitech G560 LIGHTSYNC PC Gaming Speakers with Game Driven RGB...
Built-in LIGHTSYNC RGB lighting blasts game driven lighting colors and effects activated by the audio in many popular...
Explosive 240 Watts Peak power and unique driver design deliver a huge soundscape for a heightened gaming experience
Integrated DTS:X Ultra surround sound renders 3D positional audio so you hear your gaming environment from every angle
If you wanted to have a 2.1 speaker system with a subwoofer for your PC, this is the speaker set to buy. You get two disc-shaped stereo speaker and a hefty subwoofer. All are in a sleek black with built-in lights that sync with your computer screen.
You even get 240 watts for what they are selling as a "3D audio experience."
At $​$, these are not too expensive for the sound quality and nifty features.
If you are a gamer, and want some booming bass, this is a good set to try out.
---
7. KEF L250 Mini Monitor Speakers
KEF LS50 Mini Monitor - High Gloss Piano Black (Pair), Speaker only
The LS50 radiates an extremely large listening sweet spot and delivers a remarkably fast, clean, and expansive sound...
The construction of the LS50's cabinets plays a big part in their sound. From baffle shaping and port design, the LS50...
The LS50 comes in four spectacular colors, each with its own corresponding Uni-Q driver array color and frequency...
When you look at these stark white speakers with the blue drivers in the middle, you wonder why more speakers aren't white. These just have a post-modern space age look to them that you don't see elsewhere frequently.
That said, these speakers aren't about the looks. If it was just about looks, you would hardly justify spending a whopping $​$$ on them.
And, if you truly hate the white and blue color combination, you can get these speakers in the standard (and interminably dull) black.
Hey, it's still better than that awful flesh color that computers and PC speakers used to have!
At any rate, these speakers are so expensive not due to their outward appearance but their absolutely amazing, mind blowing sound. They have a wide dynamic range and lots and lots of depth.
You can run them straight from the computer but you might want to use a good amplifier to get the best sound out of them.
​Enjoy the Best PC Speakers
We have listed a few of the best PC speakers you might want to try. The good news is, there are plenty more where these came from. Speaker technology is so advanced these days, that many so-called cheap speakers have the sound depth of something much larger (and pricier) from decades ago. And, whatever you decide, you can always upgrade later.