Best Lightning Cable: Buying Guide And Comprehensive Reviews
Don't you hate it when your lightning cable decides to give up on you? Yeah, it happens, and then you're in a place where you need a replacement.
Disclosure: We receive compensation from the companies whose products we review. We are independently owned and the opinions expressed here are our own.
Naturally, you want to know what the best lightning cable is going to be so you can get one that will last longer than a week. At the same time, you know that the ones directly from Apple can be kind of pricey, so you may be wondering where to find alternatives.
That's where we come in. In this buying guide, you'll learn what to look for, what to avoid, where you can find the cables you really want and reviews from actual customers that have tried the very cables that are being discussed.
What to Look for in the Best Lightning Cable
Just because a cable claims to be a lightning cable, that doesn't mean that Apple has certified it as being compatible. You're going to want to look for ones that have Apple's MFi certification because it means that Apple has approved these cables to be used with their products.
If you attach an Apple certified lightning cable to your iDevice, you shouldn't get a popup telling you that you're connecting to an unlicensed piece of hardware. Those warnings can appear on your screen occasionally depending on the equipment, so just be aware. That doesn't mean it won't work, but that you may get some notifications reminding you it's not an Apple product.
You'll also want to check out the way that the lightning cables are structured. As you search, you'll find some great deals on third-party lightning cables, but they're worse than the ones that Apple makes.
With that in mind, pay close attention to the materials that are used to build the cables that you see. You'll see a broader range of colors, too, that are made of more durable materials than the traditional cables that you can get from Apple.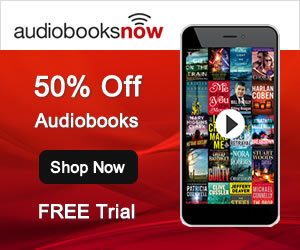 Also, remember to check the length of the cable because many of them come in different sizes. You can find them as short as four inches or as long as six feet. Depending on how you intend to use the cable makes a difference in the size of the cable that you need.
Don't forget to check out real reviews from real people. You'll see the good and bad for sure, but you'll want to compare the negative with the positive. Sometimes, negative reviews come from defective products, but when the overall scheme of say, 5,000 reviews have 74% that are positive, it's a good idea to leave some room for user error and the occasional genuine issue.
What to Avoid in a Lightning Cable
Where to Find the Best Lightning Cables
Many of the various lightning cables can be ordered directly from the manufacturer's website or on Amazon.
If you're ordering from Amazon, you'll do well to verify return policies in case you need to return it. On the bright side, Amazon is known for its terrific customer service, but still, being prepared for a worst case scenario ahead of time is good for your sanity.
Ordering directly from a manufacturer can, too, if they have excellent customer service reviews. When in doubt, check the Better Business Bureau or Consumer Reports to see if it's a good way to go.
The 3 Best Lightning Cables and Reviews
1.

AmazonBasics Lightning Cable
The AmazonBasics lightning cable is certified by Apple and is available in different sizes. You've got the choice of a shorter 4-inch cable, a three-foot cable, and a six-foot cable, and they are all decently priced.
The 4-inch cable is perfect if you want to attach your Apple device to your Macbook, but it might not be the best choice if you're going to plug in your iDevice by your bed.
The best thing about the AmazonBasics lightning cable is the fact that it is compatible with numerous iDevices from the iPhone to iPads that go all the way back to the 5th generation. With all of that time coverage, this makes a great backup for your lightning cable.
One of the models is made with a durable nylon cloth covering the cable as well as copper wiring. Copper is one of the best metals to provide conductivity, which means a reliable connection for your cable. The nylon cloth gives you unmatched flexibility as well as excellent strength.
AmazonBasics MFi-Certified Lightning to USB A Cable for Apple iPhone...
Apple MFi certified charging and syncing cable for your Apple devices
Apple MFi certification ensures complete charge and sync compatibility with iPhone XS / XS Max / XR / X / 8 Plus / 8 / 7...
Connects to your iPhone, iPad, or iPod with Lightning Connector and charges/syncs by connecting the USB connector into...
One reviewer states, "I ordered this cable mid-December and have been using it almost exclusively since then, and am very satisfied. It is well constructed with extra support at each end. It charges both my iPhone and iPad quickly. I note that some of the negative reviews pictures of a different, less well constructed (sic) cable. In my opinion this cable it the answer to my charging cable problems. I will be ordering a second one so I have one for each of my devices, o believe I will no longer need to have several cables on hand, in anticipation of charger cable failure." This particular review was left in February 2018, so the customer had been using it for at least three months as of this review.
2. Anker PowerLine+ Lightning Cable
If you are in need of a durable cable that is resilient in the hands of your toddler, then you're going to want to consider the Anker PowerLine+ Lightning Cable. It's a six-foot cord, too, which makes it great for plugging into the wall charger with plenty of room to watch Netflix from your nightstand.
Available on Anker.com, it has an impressive structure as it is made with premium nylon braiding giving it fantastic durability. It also allows for a quick charge if you have a wall charger that is made for that.
According to Anker's site, this lightning cable has been proven to last up to 6 times longer than comparable cables that also bend without causing problems.
Going back to the toddler scenario, you know that they will yank, twist, and stretch all sorts of things they can get their hands on. This cable is built to withstand all of that. Of course, that doesn't mean you want your two-year-old using it as a teether, but it can take rough handling in stride.
As a bonus, this cable is also compatible with iDevices that go as far back as the 4th generation. What? Yes, that far back.
Anker Powerline+ Lightning Cable (6ft) Durable and Fast Charging Cable...
The Anker Advantage: Join the 10 million+ powered by our leading technology.
Lasts 6X Longer: Reinforced stress points with a 6000+ bend lifespan make PowerLine+ many times more durable than other...
Incredibly Strong: Double-braided nylon exterior, toughened kevlar fiber core and laser-welded connectors equip...
An enthusiastic reviewer left a glowing commentary stating that "Anker means quality. Bottom line, this cable will outlast every cable you ever owned, these cables are tough worth every penny and then some if you try one and you'll be hooked. I purchased my first cable over a year ago and it's the "family" cable because all the other one in the house are junk. I recently purchased the pair with complete confidence they will work as well as the original and stand up to everyday life with ease."
There are so many positive reviews on Anker's PowerLine+ cable. It's easy to see why this is one of the best lightning cables on the market.
If your budget is at the forefront of your mind in making your decision, then this is the cable to consider. The 1byone Lighting Cable is MFi certified and is compatible since the 5th generation. It comes in a standard one meter (3.3 feet) in length which makes it a good choice for multi-purpose use.
1byone also has a 100% satisfaction guarantee with a promise of replacement within the initial 12-months from the date of purchase.
One review, in particular, sings this cable's praises when the reviewer says, "Compared to Apple's ridiculous $19 iPhone charger, this is a great bargain! Yes, there is plenty of these lightning usb (sic) chargers on the market and you can definitely get something really cheap for $2, but majority of them will break after a couple of uses (especially the large packs that you can buy online). I bought the Tiffany blue/teal colored charger to make it stand out compared to the regular white chargers.
The Apple Mfi certification ensues complete charge and sync compatibility with any Apple devices that needs a lightning usb (sic) cable. It is about 3.3ft (1m) in length. I think the best part about this particular product is that it comes with a 12 month warranty. Not a lot of products do, so kudos to the folks who made this for having it."
With over 2,000 reviews and the overwhelming majority of the positive, this is a fantastic choice among the best lightning cables out there.
A Quick Recap
If you didn't know before, you know now that not all lightning cables are created equal. One of the things to always look for is to verify whether or not the cable is, in fact, MFi approved as per Apple's standards. If it's not, you may experience all sorts of issues ranging from annoying popups to overheating your iDevice and thereby causing internal damage.
Always verify that the reseller or seller is selling an authorized and certified cable. If you're not sure, check consumer pictures as they offer potential testimony to the issues that can come from problem cables.
Above all else, compare reviews, both positive and negative, so you can sift through the words and find the facts that will help you make your decision.
The Bottom Line
Remember to do your research and get the best you can for your dollar. Your iDevice will be much happier if you do, as will you when you're reaching out for your iPhone at 3 am because you can't sleep knowing it's completely charged.